Take advantage of tee times at a special price!
Browse our tee times and book your next round today!
JUNIOR GOLF PROGRAMS 2022/2023
Here at Twin Rivers we want all Junior Golfers to feel welcome as part of our family that is learning and developing the great game we call Golf. We have programs for ALL skill levels. Our goal is to teach juniors a game that they can play and enjoy for the long years to come. Our junior programs are run/supervised by Juli Roberts Class A PGA Professional and Certified U.S. Kids Instructor We also include other teaching professional who are qualified and certified with these programs.
---
After School Drop-In Classes
We will have open clinics on Monday from 4:00 pm – 5:30 pm or 5:30 pm – 7:00 pm or Wednesday 4:00 pm – 5:30 pm or 5:30 – 7:00 pm. Please make sure you register in advance so we know how many juniors will be attending. We will limit the number of students per class. Signup deadline is by 9:00 am the day of the class.
After school drop-in classes and times are to be determined.
Classes will start in September.
---
Fall Junior League
Twin Rivers
Fall 2023 Junior League
Signup Now!!!
This is a great way for juniors to learn and play golf in a relaxed and fun atmosphere. We practice one day a week and play 9 holes on Saturday or Sunday afternoons based on the course availability. Juniors don't need a lot of experience but we do encourage them to make their own decisions when playing on the course.
Season Dates:
August 21st- Octover 28th, 2023
Practice days are Monday or Wednesdays
from 4:00 – 5:30 pm or 5:30 – 7:00 pm
(choose 1 day to practice each week).
Format or Play Days:
We will offer 2 divisions this season.
Division #1 Scramble Format–
This division is for beginners and intermediate players.
This is a team format.
Division #2 Individual Format–
This division is for more advanced/tournament players.
(Must pass a playing test to compete in this division.)
Cost for the Fall Season: $225.00
Open to boys and girls ages 6-17 yrs.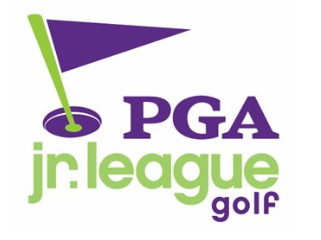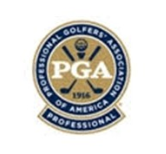 ---
U.S. Kids "Econ – Levels" Program
Player Development Program
8-9 week program
We offer Levels 1 – 5 and 6 – 9

Each Level is limited to 10 juniors (subject to change)

Parents will be given a schedule and Parent Packet (with info on curriculum)
Ages range from 6-16 years old.
Tuesday classes will start August 22, 2023
Thursday classes will start August 24, 2023
Level 1 & 2 – Tuesday, 4:15 pm – 5:30 pm (6 spots Available)
Level 1, 2 & 3 – Thursday, 4:15 pm – 5:30 pm (5 spots Available)
Level 3 & 4 – Tuesday, 5:45 pm – 7:00 pm (5 spots Available)
Level 5 -9 – Thursday, 5:45 pm – 7:00 pm
Spaces are limited to 10 students max per class
Cost for the class is $195.00 (includes instruction, booklet and pins)
Please email Juli.roberts@twinriversgolf.com to signup.
---
Junior Golf Camps – 2023
We will be offering a Winter Camp
Dates TBD
We will offer the Half Day from 9:00 am – 12:00 pm and
Full Day from 9:00 am – 3:00 pm.
Cost of the camps are Half Day $225.00 and Full Day $325.00.
Price is per student and includes the following:
5 days of instruction and skills
Daily refreshments, snacks and lunch
We will have junior clubs available but if they have their own, please bring them.
Class size will be limited.
Payment for camp can be done at the pro shop
For more information or to register, please email Juli Roberts at
juli.roberts@twinriversgolf.com

*If you would like more information on the camps we offer,
please email Juli.roberts@twinriversgolf.com